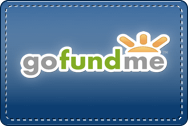 In 1830 a self-styled mountain man by the name of Isaac Graham settled in this area. Legend has it that he and his compatriots would cause such a ruckus that the local Mexican authorities named Graham's wild settlement "Roaring Camp." In 1842, Graham established the first saw mill west of the Mississippi but for one reason or another logging never took off here and he was convinced to spare the majestic trees that 25 years later became the first virgin stand of coastal redwoods to be protected from logging.

In order to garner some income the area's first railroad, the Santa Cruz & Felton, began carrying tourists to the Big Trees as they became known in 1875. In 2003, the Roaring Camp & Big Trees Narrow Gauge RR celebrated its Ruby Anniversary (40 years) and the Santa Cruz, Big Trees & Pacific RY has been operating along the 1875 Santa Cruz & Felton route since 1985.

The railroad is only a little over an hour from my home but I'm almost embarrassed to say that I have never visited it. I had a "spare" Saturday away from the wife so I decided to make the trip. Lo and behold this weekend saw the visit of Thomas the Tank Engine and it's many small fans, their parents and assorted mini vans. Luckily there are several tracks at Roaring Camp and our steam train was unaffected by the little monsters. I wonder how many of these will return to model railroading after suffering the indignities of middle age. The route of the steam train takes you up Herman Mountain amongst the old growth redwood trees. Something that we are blessed with here in Northern California.
Shay Locomotives hold a special place in the hearts of steam enthusiasts. Springing from the fertile mind of Ephraim Shay this gear driven steam engine was well suited to the requirements of the logging industry of which Ephraim was a part of. During the 1870s an inordinate amount of effort was spent on extracting lumber to the mill. Often depending on ice covered roadways during the winter to transport their logs they were hostage to the vagaries of the climate. Shay built some tramways and used horsepower but with the growing popularity of steam he built his first steam locomotive. A locomotive built for logging must be small yet powerful, able to navigate within a restricted space and climb steep inclines. His answer was a gear driven locomotive carried on articulated trucks with direct wheel drive. By delivering equal torque directly to wheels on both sides of the engine at the same time. He was also able to eliminate the jerky motion of a standard steam locomotive which damaged his wooden rails. The Number 7 Shay at the Roaring Camp Railroad was built by the Lima Machine Works and is a Class C Shay. (Class C: three cylinders, three trucks. Weighs between 70 and 125 tons approx.)